Dr. Jonathan Welchner
Medical Director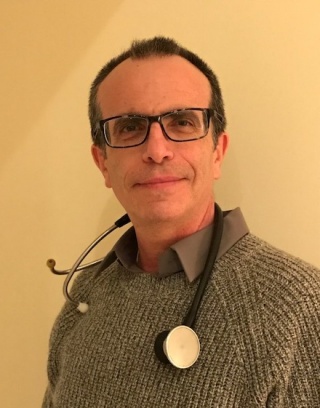 Dr. Welchner graduated from the University of Toronto Medical School in 1986 and during the time he has been practising medicine, he has seen the needs of his patients change. When he meets with patients, he understands that each person brings with them their unique health concerns, family histories, and life challenges, but they all have one thing in common, a quest for quality of life and optimum health.

He is considered to be an innovative physician by the Life Extension Foundation and believes that by practicing the type of cutting edge medicine that focuses on the very early detection, prevention, and treatment of the diseases of aging, we can maximize our quality of life - so that as time marches on, we can remain strong and healthy, with a sharp mind and positive outlook.
Dr. Welchner looks forward to meeting with you, hearing your goals, and helping you reach and maintain optimum health.
Camilla Copeland MPEd, MSW, RSW
Registered Social Worker, OCSWSSW
Camilla is a registered social worker in the province of Ontario (OCSWSSW). Her practice includes working with adults experiencing symptoms of anxiety, low-mood, depression, and grief. She has completed both a Master of Professional Education (MPEd) in Applied Behaviour Analysis from the University of Western Ontario and a Master of Social Work degree (MSW) from Wilfrid Laurier University. Her undergraduate training, an Honours degree in Psychology and Family and Child Studies, was achieved at the University of Guelph and her Lifestyle and Wellness Health Coach credentials were earned at York University's Health Coach Institute. She also possesses a post graduate diploma in Behavioural Science, and has been provincially trained as an Instructor Therapist through the Ministry of Community and Children's Services.
Her approach to counselling is collaborative and non-judgmental. Clients decide for themselves what they want their ideal life to look like and goals for change are developed with client values in mind. We all have a vision of how our life could be better, Camilla takes you from where you are now to a brighter and more satisfying future.
She can be reached directly at ccopeland@drwelchner.com